Your couch is one of the biggest staple points in your home. Think about it -- it is where we lounge, read, eat and drink, entertain family and friends, watch tv, and the occasional sleep. So before investing in this key piece of furniture, check out these tips we have for you on how to choose the perfect couch for you and your home.
Consider Your Lifestyle
Think about what your key "Must-haves" are before you go into your shopping spree. Do you have a big family? You might want to think about getting a sectional. Do you have little kids or pets? It might be a good idea to consider stain-resistant upholstery. If comfort is a big priority for you, look into reclining couches
Do Your Research
If you are going to be spending the money on it, you want to make sure it is the best. Do your research on the upholstery. Make sure it can withstand your lifestyle. Research the brands, focus on quality and comfort. Don't forget to look at the cleaning and upkeep recommendations
Keep the Style of Your Home in Mind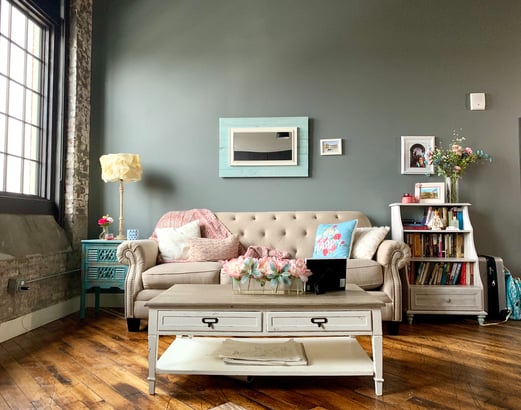 If the style of your home is sleek and modern, you may not want a bright pink funky couch. It can be hard to pinpoint what style you are wanting, but at the end of the day, go with your gut feeling! It is always right anyway. 😉
Measure, Measure, Measure!
You can never measure too many times! Many mistakes can happen, you need to be sure you know exactly how large or small of a couch can fit your space. You should include height, length, and width in your measurement. Pro tip: measure your doorways and hallways. It may fit in your living room, but it might not fit through your front door!
Try Before You Buy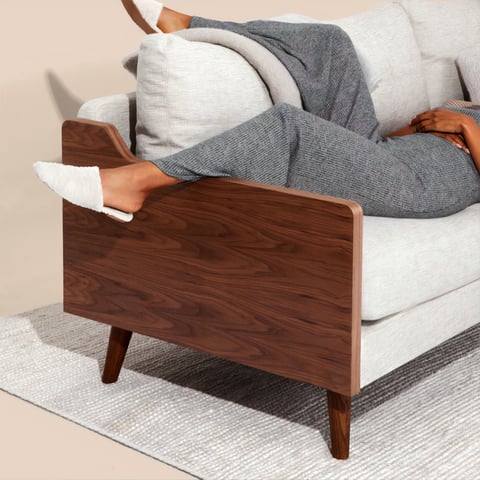 Each couch comes in different shapes and sizes. It is important to test different styles to see what you like best. You should consider how you like to lounge, if you like to lie down, make sure it is long enough for you to stretch out. Look at the seat depth, make sure there is plenty of room to maneuver if you have long legs or allows you to comfortably tuck them under if you're shorter.
There is no right or wrong answer when it comes to picking out your couch. Ultimately, the choice is yours. You've got this! 🙌
Once you have picked your perfect couch, don't kill your bank account trying to afford it. Luckily, here at Kornerstone Credit, we've become experts at no credit needed financing to pay for what you need. And our application is quick and easy to fill out, so you'll know almost instantly if you qualify for up to $5,000, even with bad or no credit.
Find a store near you and fill out our application or call us today to take home that new dishwasher, refrigerator, and washer/dryer set you've been eyeing.