Kornerstone Protect
NOT AVAILABLE IN THE FOLLOWING STATES: IN, UT, MN AND WI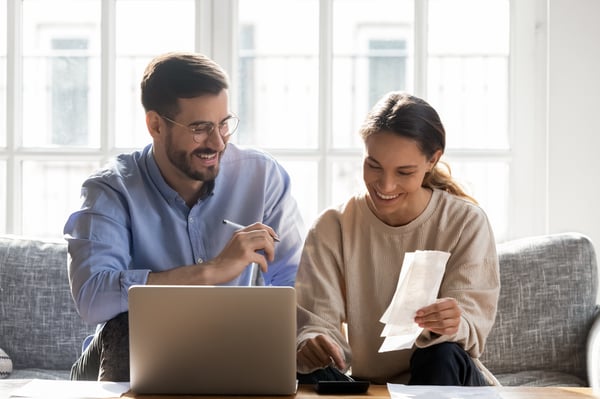 Protection Benefits*
Involuntary Unemployment Payment Waiver
If you have a qualified unemployment event, you may have your rental payment(s) waived up to $300 monthly per agreement, until you return to work, have been unemployed for four months or when $1,000 has been waived, whichever occurs first.
Rental Protection (Not available in California)
This benefit allows you to rent replacement merchandise and continue to rent towards ownership without starting over should you suffer a loss resulting from fire/smoke damage, windstorm, lightning, flood, hail damage or theft (with visible signs of forced entry).
Courtesy Waiver (Only available in California)
This benefit helps your family through a difficult time by having your account balance waived in the event of the untimely passing of an eligible member listed on the agreement(s).
*These benefits are NOT INSURANCE or a SUBSTITUTE FOR INSURANCE. Please see Discount Membership Form for limitations, restrictions and exclusions.

Discount Heath and Wellness Services**
24/7 Telemedicine
Consult a medical provider by phone, app or webcam at no additional cost! Call anytime, day or night for medical advice. Prescriptions when medically necessary for common medications can be written.
Prescription Savings (Open Formulary)
Save an average of 31% off the retail price of generic drugs and 15% off the retail price on brand name drugs at retail pharmacies. Simply take your prescription into any of the more than 68,000 participating pharmacies nationwide.
Vision and Eyewear Savings
Save 35% off normal retail prices on frames (complete pair) and 20% off lens add-ons. Participating providers include Pearle Vision, JCPenney Optical, Lenscrafters and more.
**These benefits are not available in the state of Washington

Discounts and Deals
Dining and Food Discounts
Whether it's a quick trip through the drive thru or a sit-down dinner, you could be saving at participating locations nationwide.
Savings on Local and Online Shopping
From clothing to sporting goods, save in-store and online on nearly everything you and your family need.
Discounts on Professional Services
Whether you're moving, need a cell phone plan or even tax preparation, your membership is there to help with discounts on these services and many more.
Grocery Coupons
Print and save every week at the grocery store with money-saving coupons just for members.
Discount Movie Tickets
Save when you buy advance discount tickets to your favorite theaters, including AMC, Regal, Cinemark, Harkins, Loews, United Artists Theaters and more.
Roadside Assistance Savings
When you need roadside service, one call sends help and you pay a discounted rate.
Vehicle Service Savings
Keep your vehicle running smoothly and save on unexpected repairs with vehicle service discounts.
Rental Car Savings
Take advantage of exclusive member discounts at some of the biggest names in car rentals, including Avis, Hertz, National and more.
Discounted Hotel Lodging through Choice Hotels
Save 15% off published rates when booking a Choice Hotel by phone or online.
Complimentary Legal Consultation and Discounted Attorney Fees
From divorces to immigration, membership provides a free consultation with a network attorney plus access to discounts on additional legal services.
1-800-flowers.com Discount
Save 20% on flowers and other gifts through 1-800-flowers.com. Simply call in your order or go online using your discount code, it's that easy!

Disclosures: The discount medical, health and drug benefits (The Plan) are NOT insurance, a health insurance policy, a Medicare Prescriptions Drug Plan or a qualified health plan under the Affordable Care Act. The Plan provides discounts for certain medical services, pharmaceutical supplies, prescription drugs or medical equipment and supplies offered by providers who have agreed to participate in The Plan. The range of discounts for medical, pharmacy or ancillary services offered under The Plan will vary depending on the type of provider and products or services received. The Plan does not make and is prohibited from making member's payment to providers for products or services received under The Plan. The Plan member is required and obligated to pay for all discounted prescription drugs, medical and pharmaceutical supplies, services and equipment received under The Plan, but will receive a discount on certain identified medical, pharmaceutical supplies, prescription drugs, medical equipment and supplies from providers in The Plan. The Discount Medical Plan/Discount Plan Organization is Alliance HealthCard of Florida, Inc., 500 LBJ Freeway, Suite 1500, Dallas, TX 75244. You may call 1-855-849-0523 for more information or visit Kornerstoneprotect.mymemberguide.com/locate for a list of providers. The Plan will make available before purchase and upon request, a list of program providers and the providers' city, state and specialty, located in the member's service area. Alliance HealthCard of Florida, Inc. does not guarantee the quality of the services or products offered by individual providers. You have the right to cancel your membership at any time. If you cancel your membership within 30 days of receiving your membership card and the membership materials, you are entitled to a full refund of membership fees paid. Please notify Kornerstone by phone at 1-888-521-5111 or by email at cs@kornerstonecredit.com to cancel or to obtain any refund due. Note to MA consumers: The Plan is not insurance coverage and does not meet the minimum creditable coverage requirements under M.G.L.c. 111M and 956 CMR 5.00.