You can save money on your electricity, gas, and water bills by only washing full loads in your machine and using cold water settings whenever possible, or air-drying clothes. You can also upgrade to more efficient appliances. Upgrading to appliances that are Energy Star certified is the best way to bring about long-term energy savings.
Here are four tips for buying energy-efficient appliances to help you put those savings into perspective:
Choosing the right size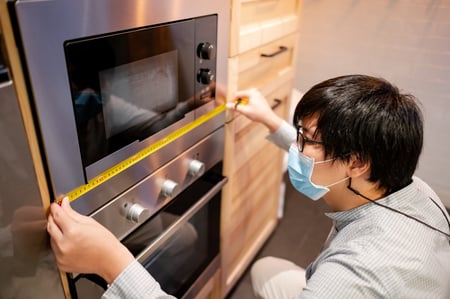 Keep in mind the size that will suit your family and lifestyle the best. Running a large machine uses more energy than a compact one, so make sure you aren't getting something bigger than what you need.
Don't forget to measure the space for your appliance before going to the store to ensure a perfect fit! 😉
Read the Energy Guide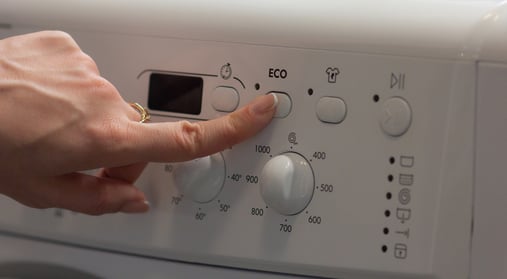 Energy Star certified appliances are marked with a special sticker as well as an EnergyGuide label. The stickers will provide the efficiency statistics for that particular appliance, including estimated yearly operating costs and energy consumption. The EnergyGuide labels offer insight into how much money you might spend or save on energy over an appliance's lifetime.
Stay Simple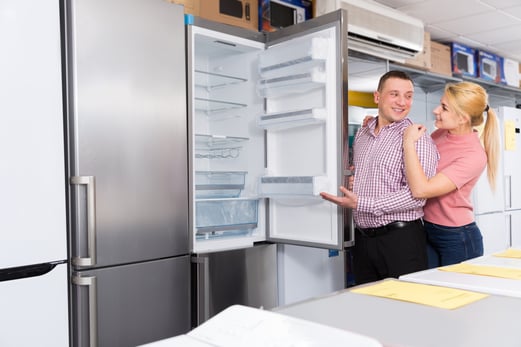 All though it may be fun and convent to get the extra features like ice-makers and water dispensers, they can increase energy usage and decrease your savings. Refrigerator units with the freezer on the top or bottom are generally more efficient than units with side-by-side doors.
Comparison Shop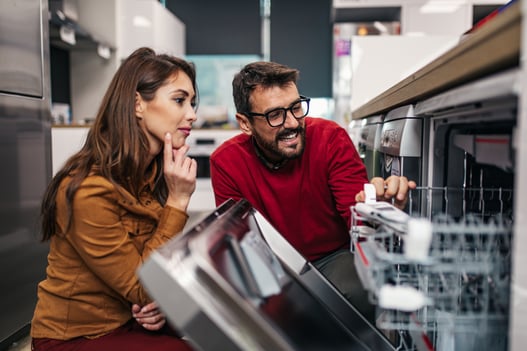 Be smart about your buying options, don't go in and buy the first one you see. Do your research on different brands, compare, and see which will give you the biggest bang for your buck!
If your bank account is dreading the thought of buying new appliances, you should consider a lease-to-own option. By purchasing these big-ticket items using a lease-to-own option, you can get what you need today and pay overtime to stretch out your savings.
Luckily, here at Kornerstone Credit, we've become experts at no credit needed financing to pay for what you need. And our application is quick and easy to fill out, so you'll know almost instantly if you qualify for up to $5,000, even with bad or no credit.
Find a store near you and fill out our application or call us today to take home that new dishwasher, refrigerator, and washer/dryer set you've been eyeing.