Waking up to a beautiful winter wonderland is amazing – until you start worrying about how you're going to move it. Snow shoveling can literally be a "pain in the back" for many. The right snow blower makes a blizzard easy to tackle, and even a little fun! It can make this dreaded chore easier, faster, and safer than using a shovel.
Check out this snow blower buying guide to learn about the various models so you can get the right one that fits your needs.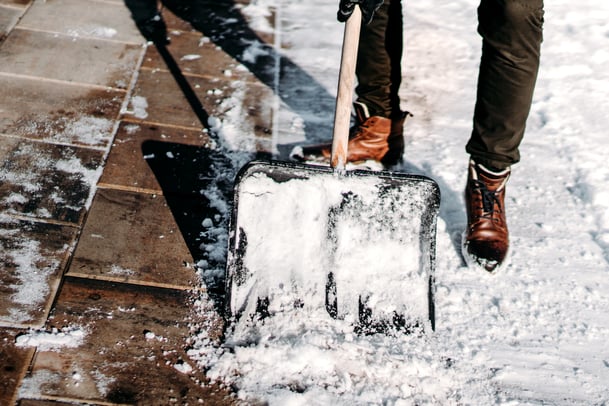 Types
Before you jump in and buy a snowblower, you need to figure out what your needs are. Some things to consider when choosing a snow blower: how much snow do I need to clear, what type of snow needs to be cleared, and what kind of terrain you'll be working with. Let's break down the different types to get a better idea of what you need.
Single Stage These gas-powered units are the lightest, smallest, and easiest to handle. This would be great for suburban areas that get moderate snowfall. The auger paddles will actually make contact with the ground, you should not use a single-stage snowblower on gravel surfaces. These are meant to handle snowfalls up to 8-12 inches.
Two-Stage The heavier, sturdier designs help you tackle deep and heavy snow without slowing down. If you need to clear large, deep expanses of snow, this is the one for you. The auger on the two-stage snow blower doesn't touch the ground, so it can be used on gravel and concrete. These powerful machines can handle upwards of 18+ inches of snowfall.
Three Stage These are the most powerful and efficient snow blowers on the market. Some popular features of these models can include self-propelled wheels, heated grips, and single-press chute control. This machine will plow through 20+ inches of snowfall while launching is 50 feet away.

Price
Typically, the price of snow blowers will align with the type of blower you're purchasing. Single-Stage generally falls around $500. Two-Stage can range between $500-1,000; this varies on retailer, sales, and time of year. Three-Stage are the most expensive and generally fall around $1,500 or more.
These prices can be a little scary – especially around this time of year. Luckily, here at Kornerstone Credit, we've become experts at no credit needed financing to pay for what you need. And our application is quick and easy to fill out, so you'll know almost instantly if you qualify for up to $5,000, even with bad or no credit.
Find a store near you and fill out our application or call us today to take on the winter months with ease.