It can be difficult to get your outdoor living space in tip-top shape for the summer. Whether it be because your bank account tells your inner designer, no, or maybe your inner designer is a bit shy. Knornerstone is here for you,

Calm, Cool Colors
According to the major paint companies soft, earthy shades of green will be the go-to colors, followed by relaxing blues and chill neutrals. Choose patio furniture in calm colors that are easy on the eyes as well as the mind, and look for coordinating décor offering clean, fresh hues.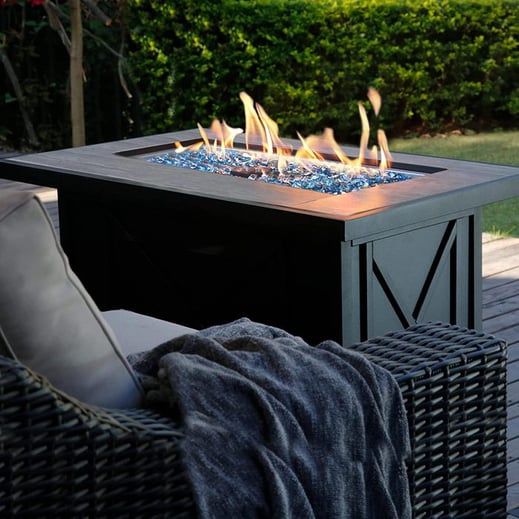 Outdoor Climate Control
With this trend, bad weather won't be keeping you inside anymore and you'll be relaxing on your patio all year long.
When it's cold, hang overhead heating lamps in your outdoor dining area, or style a fire pit table on your deck with coordinating lounge chairs. In the summer month install ceiling fans on your covered porch.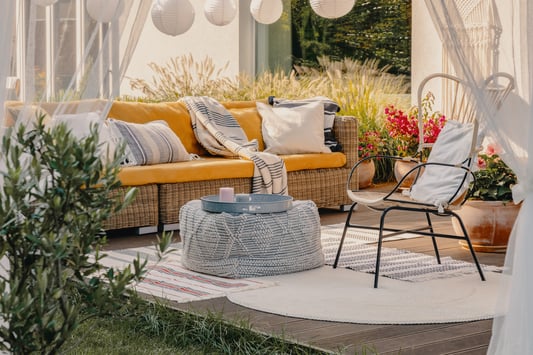 Bohemian Paradise
This fun, electric style is a fantastic way to find joy in your surroundings and express yourself. Bring the Boho vibes to your space by mixing and matching, layering, and exploring the colors, and textures of the world around you.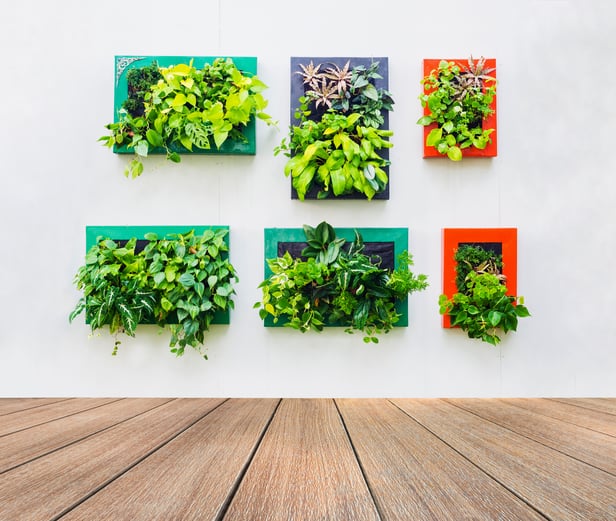 Vertical Garden
Gardens that grow up and not out save space, and add to the aesthetic of any outdoor space. Let the vines twine up a trellis or hang colorful wall planters. You can suspend pots of succulents and ferns, or let potted philodendron climb up your balcony railing to get popular foliage.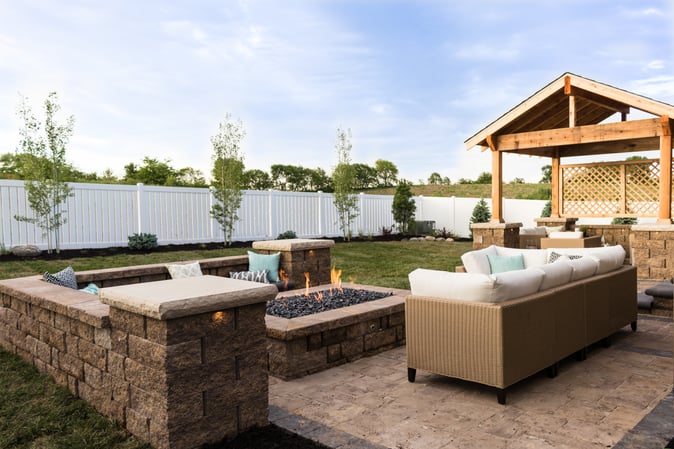 Outdoor Living Rooms
These spaces are welcoming, easy to move through, and have strategically placed modern conveniences. You will need a nice, shaded area (like a covered patio) and style it with waterproof outdoor furniture.
Buying new furniture on a tight budget can be difficult and expensive. If you need a little help purchasing essential items for your home, a no-credit needed program may be for you. Lease-to-own options like Kornerstone Credit offer a no-credit needed purchase option. There are two main ways you can apply with no credit needed programs like Kornerstone.
First, you can visit your local furniture store and see what lease-to-own programs they have available.
Otherwise, you can Find-A-Store to find a store near you that is partnered with us. The application only takes an average of 15 seconds so it's easy to apply. The approvals go up to $5,000 which is more than enough for most mattresses. After you're approved, you can take your approval to one of our partner retailers and they'll help you walk away with new a mattress that same day.
More Resources
Hoping to learn more about financing furniture, tires, appliances, and more? Check out these articles to get up to speed.